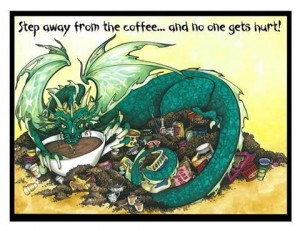 My plan yesterday was a simple one…my woman was well over 100 miles away from me so it went something like this:
1) Coffee.
2) Ride motorcycle.
3) Woman.
Like any good plan…I accomplished all these.
Like any intelligent plan…it had some "wiggle room".
And like most plans of mine…it ended up with a trip to Homeowner Hell and an exercise with power tools.
At the "Suburban Blah" house a backyard tree was beginning to damage the fence and also leaning in such a way that a good storm was going to take it down…killing the fence and perhaps part of the house. It was time for me to take it out. Preemptive strikes can often save time, money, and heartache later. They can also be fun and involve terrified screams and maniacal laughter…but that's another story.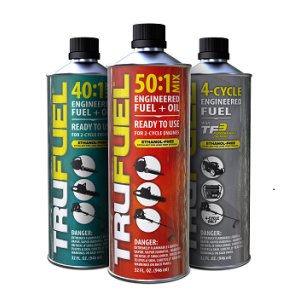 Since the additives they have been mandating in the gasoline lately literally ate the fuel system in my chainsaw (perhaps beyond reasonable repair), a trip to the Homeowner Hell was needed to grab a power tool or two. Hint: For gas-powered tools, spring for the canned fuel. It's expensive, but they run better, start easier, and it won't gum them up or kill the fuel system parts between uses.
Since I feel I can usually fix just about anything (at least, if I have a glass of iced-tea and a q-tip), I have hopes I can repair my expensive gas chainsaw. Unfortunately, time here…was of the essence. I needed to get this tree down now…and perhaps another one Monday (to put out in time for the city limb pickup on Tuesday and before the scheduled thunderstorms Wednesday). Since that pesky thing called a job (that pays for all these shenanigans) is likely to take up about 60% of my life this week…that means a quick trip and a new tool are in order.
I ended up buying an reasonably inexpensive electric chainsaw to do the job. I also had to buy a new cord…as some schmuck felt the need to liberate my previous long-heavy duty cord. So, a competent/capable 14″ electric chainsaw and a 100′ heavy power cord. Care to guess which one cost more?
Please note I HAVE instructed Pierre the Polydactyl Maine Coon (seen here pondering chainsaw-enabled world domination) that he is NOT to use the chainsaw unsupervised.
The saw turned out to be quite capable and plenty powerful. It easily cut down (and up!) the medium sized tree I needed to tackle. I can see that it would not be a good choice for professional/heavy duty use, but will be perfect for those occasional "projects around the house" and with no fuel system to gum up, will be ready to go (anywhere there's a power outlet) at a moment's notice.
I have a pet-peeve about this cord…any decent cord, rolled properly, will not tangle and is easily deployed. This one is a decent cord…however it was NOT packaged well for sale. It was rolled loosely and stuck in a simple cardboard sleeve…meaning that the jostling in endured in it's trip from the Chinese-child-slave-labor factory to my store resulted in it being hopelessly tangled. Took me a good half-hour to undue the mess.
In short order…I had about 4 tons of tree cut down and hauled to the curb. I've another tree that needs the same treatment (bigger yet!). I may tackle it Monday after work. Curb-side limb pickup is Tuesday so it would be good to get it out for this cycle.

Oh…and a note about the saw…my wife reads the box and says, "Hey, you can use this saw indoors!"
Observation? Or permission…
Muhahahahahahaaaaaaaaa!
CUAgain,
Daniel Meyer