On December 1, 2008, among national economic uncertainty and no shortage of personal, internal turmoil, we closed the sale on a lonely, vacant, 1903 Queen Anne Victorian house. Our intent is to renovate this grand neglected lady into our dream home. With some skills, a truckload of tools, a "sort of" plan, a bunch of confidence, and a limited budget another of our life adventures begins. Follow along. It's bound to be interesting…
A new adventure by the author of the award-winning Life Is a Road book series.
Latest Post:
Here we detail the nitty-gritty of the work on The Old Vic project, post pictures and such…
But…I'm also doing something new. Yes, it's related to the Old Vic…
Some of the stories in and around our adventures in the Old Vic lend themselves to … other … methods of storytelling.
So, check out The Old Vic–the webcomic…and let me know what you guys think!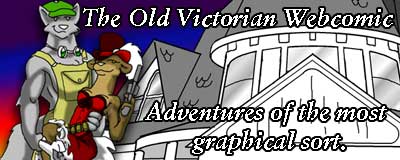 CUAgain,
Daniel Meyer
Thanks for reading!
CUAgain,
Daniel and Carey Meyer