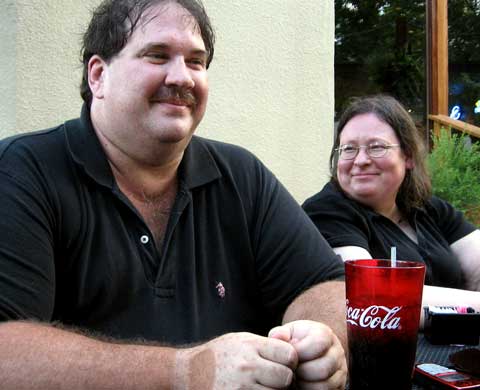 Notice the hands? A sure sign of the avid rider!
Picture by Jeff "Wanderer" Latimer.
Carey and Daniel met in college, married several months later, and have been enthusiastically tackling the adventure of life together ever since. Daniel is a native Texan and they've made their home here.
Carey is a Pharmacy Technician, homemaker, and manages to put up with, enable, and assist her husband and his many projects, drives, passions, and quirks. The family is filled out by "Geronimo", the Hyper-Caffeinated Banzai Cat, "Pierre", the Polydactyl, Maine Coon, Hemingway cat, "Shorty" the not-so-dignified Corgi dog, and "Blossom" and "Coco"…the mischievous Siamese girls…
Daniel is a pilot, engineer, skier, artist, and avid motorcyclist. He is the author of the award-winning Life Is a Road series of motorcycle adventure books and has traveled hundreds of thousands of miles in pursuit of this passion and the fantastic stories it inevitably results in.
In earlier careers and while working his way through college, Daniel has been a professional electrician, roofed houses, maintained and renovated rental property, worked for a plumber, and done pretty much everything in between, so feels qualified to tackle the tasks expected in the renovation of this old Victorian.
His current career (the one that pays for all these shenanigans), has him "stuffed in the dungeon, literally the old bomb shelter basement of a major media company". While plotting his escape, Daniel works as a Senior Applications Analyst, designing, installing, integrating, and supporting applications related to high-speed, high-availablity newspaper imaging systems and web products.
He eventually hopes to make his living as an author.
Glacier National Park, on the way to Alaska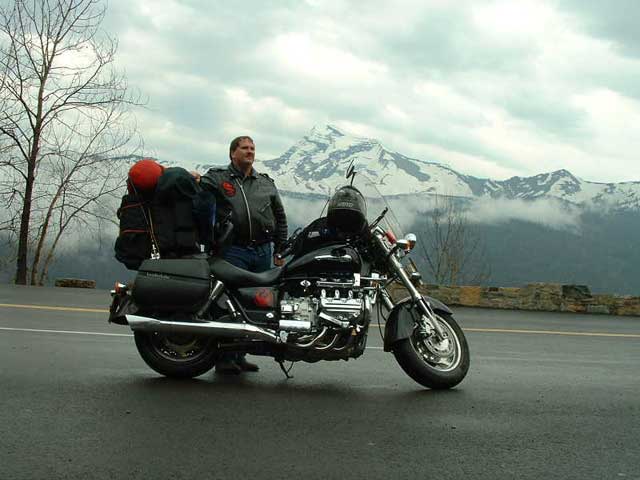 A winter ride in Texas