Day 10…and it's all over but the fat lady singing. Except there's no fat lady here so I guess I'll have to do.
I put on some rocking tunes and make some breakfast.
Remember the surprise sourdough from yesterday? Well it came in very handy.
I do my best work (of any kind) to music.
Some scrambled eggs, sausage, and cheese on grilled, home-made sourdough?
Why yes, thanks. That'll do.

Shortly the crew was back and the tower work continued. It was slow going.

Soon enough though…it was time to bring out the spire.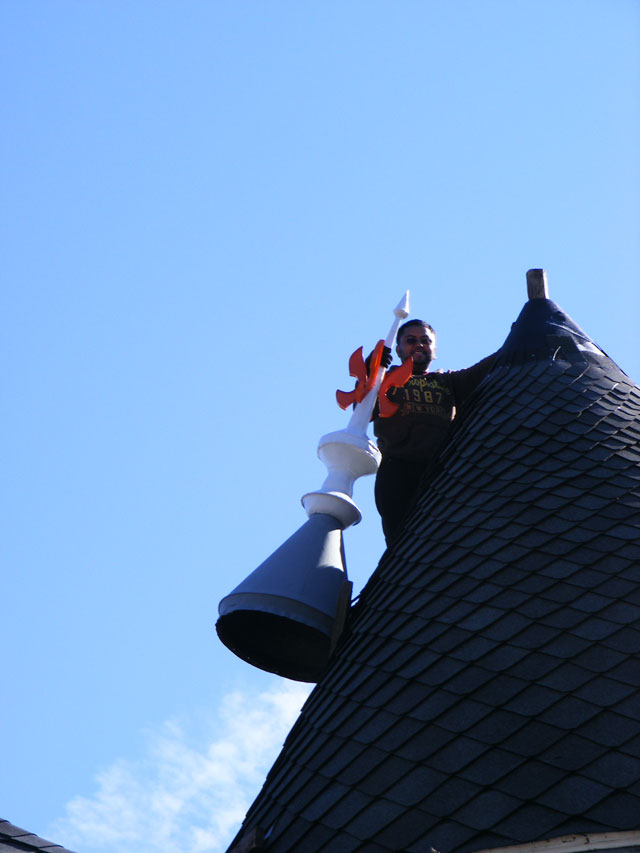 About half a billion gasketed screws…and it was done.

The construction and shape of the spire convinced me it's missing a band around the bottom…to cover the screw area…I took measurements and will make/install that piece later.
They were here a couple more hours fine-tuning the roof/flashings and cleaning up…and we were done.