Sooo…Saturday, September 11…
Stew cookoff at the fairgrounds in Clarksville…$4 gets you a bowl (fund raising to pay for the Red River county fair), and then you get to wander around to all the different booths and sample as many as 25 different stews. I vowed last year to try them all and despite doing my best, well, I failed. Nobody understood when I held out the bowl and said, "Just a little please."
"Sure thing" they said as "Bloop" goes an entire ladle full into the bowl.
The FIFTEEN I did manage to try were outstanding.
I don't have a stew in…but I will some year soon!
Bowls for the "all you can eat" stew supper will go on sale at 4:30 p.m. and serving will begin at 5 p.m. The cost will be $4 for adults, $3 for youth, and $1 for drinks
I did my best last year to eat all I could…but I know when I'm in over my head.
From last year: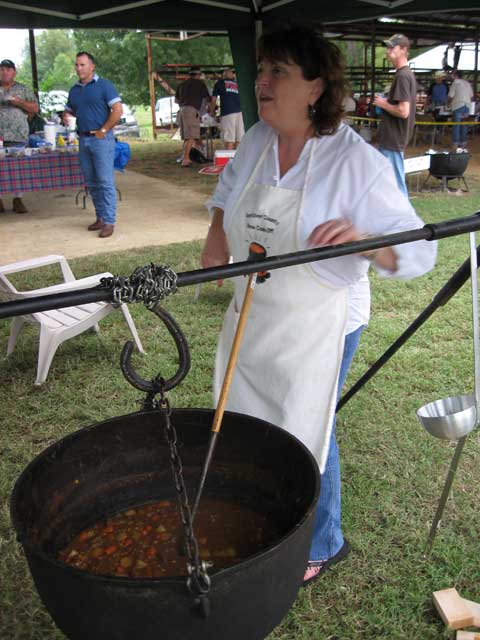 Y'all come on up…Clarksville is just a day ride from a lot of places…
And I sure could use some help eatin' all this stew..
CUAgain,
Daniel Meyer