"Begin at the beginning," the King said, very gravely, "and go on till you come to the end: then stop."
— Lewis Carroll, Alice in Wonderland
In our last exciting episode, we ended the day with a quite large hole in the floor where major structural support used to be. Ur…AND not to mention a rather large hole in the wall where the pile of crap on parked on the deck used to be…
I should note that I've encountered stuff like this posted on buy/sell/trade lists…the listing would read something like:
"Slightly used French doors and frame. Vintage. Only used once. Excellent condition. $900 FIRM! CASH ONLY. Must pick up. Bring trash bags."
Since I was out of lumber (the size I wanted anyway) and had taken enough beatings for the day just cutting out all this mess and installing five or six-hundred pounds of new pier underneath the house, we tacked a tarp over the wall to keep the mosquitoes out and set down to dinner.
The rest of the evening was spent playing host to a parade of the neighbor's cats as they all came by to examine the unprecedented access to my kitchen and sit down for a visit.
I should mention that "The Girls"…the two Siamese cats that stand watch over the Old Vic…the ones that did not so much as bat an eye at the 10-days of banging and chaos that entailed the massive roofing project…were CLEARLY unhappy about being denied access to their kitchen and view-port (back door).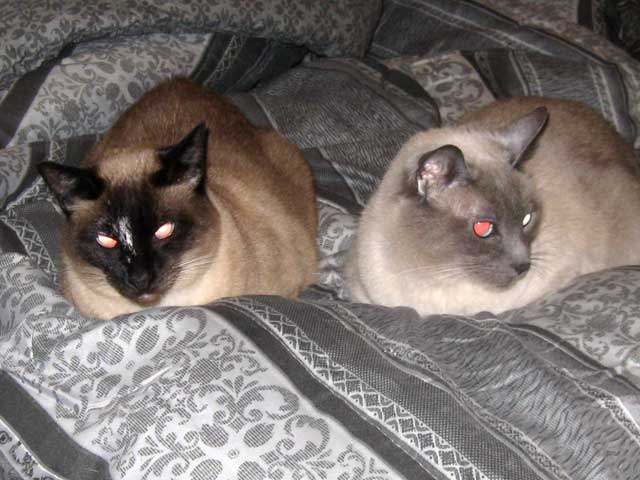 Saturday morning I was rousted out of bed, and in no uncertain terms instructed by the girls to get with the program and correct this deficiency.
I promptly made coffee and popped out on the deck into the gorgeous morning with my laptop…and waited for the lumber to come to me. (It did…ya gotta love small town lumber yards!)
After a few hours of construction and cursing in at least two languages, Serious Door Sill was constructed and installed.

Serious Door sill was…for lack of a more accurate term…an "absolute bitch" to get in there.
That's four treated 2″x 8″ and nearly seven feet long. It runs from the new pier on the corner of the kitchen proper, to the corner of the mudroom. Just the beam weighs in at something over 100 pounds. It's a tight fit. You could park a truck on it (please don't).
Once Serious Door Sill was installed, we added a few other structural elements to attach the actual door frame to the house, as well as flashing over the sill and so on. Getting on into the evening it was time to install the frame.
Except the bolts I had turned out to be unsuitable. Because of the late hour I had to make a run to another city to the Home Owner Hell store to get some. Sixty-mile round trip for $3 worth of bolts. Ah well.
Soon…Serious Door was hung.
It is a perfect fit.
Note that "Serious Door" is NOT a misnomer. I cannot by myself pick up even one door. Two men can handle them, but not with ease and low risk of smashed fingers/toes without employing tools. We had to use a kind of "six-foot lever and fulcrum/walk into place" action to hang them.
Note Serious Door hangs on pin/barrel ball bearing hinges (with zerk fittings!).
"Ball" bearing is a VERY accurate term for each of these hinges…a single heavy ball in the bottom of each barrel does the job.
And THAT was enough for day two. I went to bed laughing out loud at the guy trying to sell me installation for Serious Door. "Three hours! Tops!"
Sunday I spent tinkering with fitment of the door hardware. I installed the weatherstripping, inserted the latches for the "dead" door, drilled the frame for same, and installed Serious Lock Set for Serious Door.
I have to brag on the wife a bit…Serious Lock set is about $200 worth of high-end hardware that matches Serious Door perfectly. The wife bought it about 4 years ago in a fit of bargain hunting. She was purchasing something else and found Serious Lock set in the "closeout" bin with a dented box. She paid $35 for it.
I remember saying, "That's a GREAT price, but where the heck are we going to put it?" She just smiled and told me she had no idea, but she was sure I needed it and just didn't know it yet.
Not sure why I ever question that.

I still need to trim out the door inside and out…AND of course the installation of Serious Door has outlined the scope of the "replace the flooring just inside Serious Door" project for later.
I intend to get the basic trim up next time, and then get back to the front porch project for now.
CUAgain,
Daniel Meyer